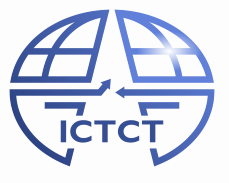 There are various possibilities to assess and to improve road safety. Most of the approaches used in practice nowadays are accident-based and thus reactive by nature. Increasingly, tools and approaches following the idea that prevention is crucial are also becoming known to road safety practitioners and professionals (e.g., traffic conflict-based analysis, road safety audits or network safety assessment).
The main purpose of this Special Issue is to investigate novel research ideas to determine advanced methods and tools for the assessment of road safety.
It covers a wide range of studies, including theoretical research, empirical practices, and review articles. The potential topics include but are not limited to the followings:
Surrogate measures of safety
Tools and approaches to evaluate the impact of road safety measures
Vulnerable road users
Autonomous vehicles, ADAS, ITS and technological developments, in particular human response to new technology
Road safety policies
Road safety campaigns
Safer infrastructure design
Road infrastructure safety management
Impact of COVID-19 on safety
Human factors related to road safety

This special issue will cover contributions featuring innovative methods and tools for the assessment of road safety, the reduction of road crash impacts, especially based on the prevention principle. Contributions featuring measures for road crash prevention and severity reduction, as well as examples of evaluations of these measures are also appreciated.

Deadline for submissions
31st January 2023

Guest Editors
Wafa Elias, Shamoon College of Engineering, Israel
Attila Borsos, University of Győr, Hungary
Submission Instructions
Before submitting your manuscript, please ensure you have carefully read the Instructions for Authors for European Transport Research Review. The complete manuscript should be submitted through the European Transport Research Review submission system. To ensure that you submit to the correct topical collection please select the appropriate section in the drop-down menu upon submission. In addition, indicate within your cover letter that you wish your manuscript to be considered as part of the topical collection on 'Challenges and methods in road safety improvement: beyond the low-hanging fruit'.
All submissions will undergo rigorous peer review and accepted articles will be published within the journal as a collection.
Sign up for article alerts to keep updated on articles published in European Transport Research Review - including articles published in this topical collection!