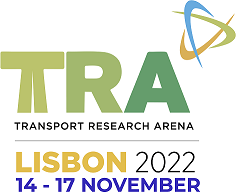 TRA, the Transport Research Arena, is the largest European research and technology conference on transport and mobility. Occurring biennially, it attracts 3,000 attendees from all over Europe and beyond. TRA 2022 takes place 14-17 November in Lisbon, Portugal. Themed "Moving together – reimagining mobility worldwide", TRA2022 brings together experts from around the world to discuss the newest innovations and future of mobility and transport.

TRA offers a venue for researchers, policy makers and industry representatives to get together and contribute to the discussion on how research and innovation can reshape the transport and mobility system. Through the development of innovative solutions, TRA Lisbon 2022 aims for a more efficient, safer, carbon-free, inclusive, and sustainable transport in all its modes.
ETRR is organising an Article Collection of selected high quality papers presented at TRA Lisbon, invited by the Chair of the Programme Committee for TRA2022.
Deadline for submissions
28th February 2023

The Editorial Board of European Transport Research Review coordinates peer review of submitted articles. Contact the Editor in Chief for any questions.
Submission Instructions
Before submitting your manuscript, please ensure you have carefully read the Instructions for Authors for European Transport Research Review. The complete manuscript should be submitted through the European Transport Research Review submission system. To ensure that you submit to the correct topical collection please select the appropriate section in the drop-down menu upon submission. In addition, indicate within your cover letter that you wish your manuscript to be considered as part of the topical collection on 'Highlights from TRA2022 Lisbon'.
All submissions will undergo rigorous peer review and accepted articles will be published within the journal as a collection.
Sign up for article alerts to keep updated on articles published in European Transport Research Review - including articles published in this topical collection!